YOUR DUBAI EXPERIENCE STARTS HERE
The View At The Palm Tickets
View at The Palm
From AED100 / €28.47
The View Next Level
From AED325 / €92.53
Cheers at The View
From AED220 / €62.63
Fast Track
From AED175 / €49.82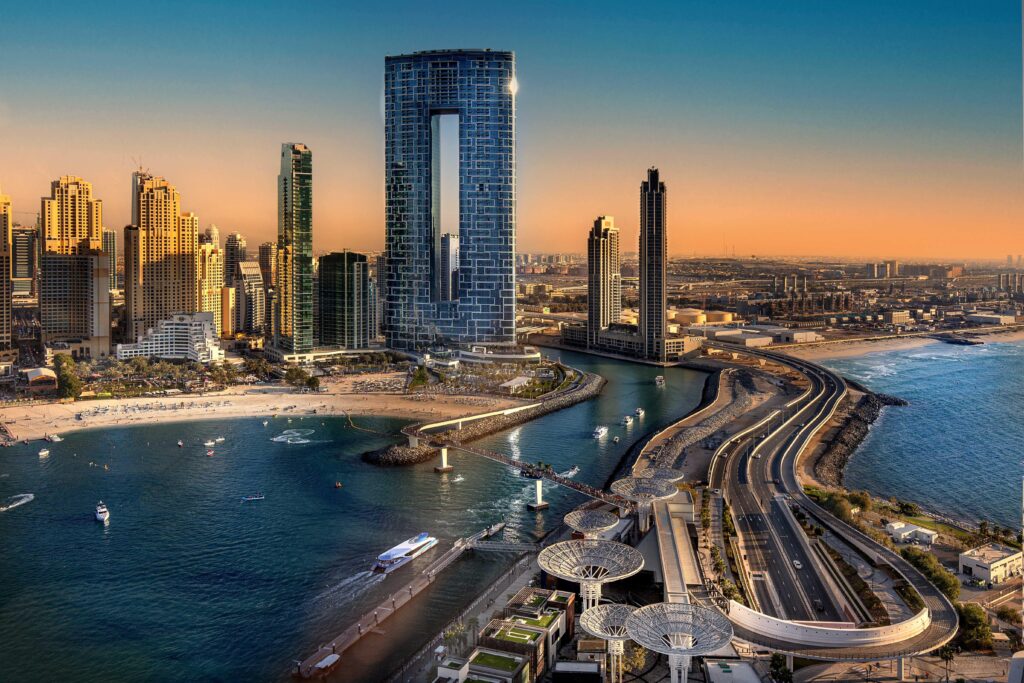 The View at The Palm is a stunning new public observation deck towering 240 metres above Palm Jumeirah, on the 52nd floor of The Palm Tower. The attraction will be the only location in Dubai offering the unique experience of spectacular views of Palm Jumeirah, the Arabian Gulf and the Dubai skyline, along with an interactive experience about the making of Palm Jumeirah.
Visitors to The View will start their journey at the roof plaza of Nakheel Mall. From there, an elevator, complete with a floor-to-ceiling digital sea, sand and sky experience, will take them on the three-minute ascent to the observatory at the top of The Palm Tower, where they can marvel at the island beneath them and enjoy 360-degree views of Dubai.
Feel the Palm tower experience
The View At The Palm Tower
The View at the Palm is one of Dubai's most fantastic tourist attractions. It is an excellent addition to the already beautiful city. Located at the top of the Palm Tower, it is the highest deck in the world that allows you to see the city of Dubai and the stunning Palm Islands. The viewing platform is partitioned with glasses that enable you to see the skyline, beautiful sunrises and sunsets far away on the horizon. Nothing beats a view of Dubai from 750 feet above the ground, one of the most magnificent cities in the world. This is a must see attraction beside the famous Burj Khalifa.
There are comfortable and classy lounges where you can relax and  enjoy Emirati cuisine and drinks. Just schedule your viewing and book the tickets.
You can also attend the exhibition that tell the story of The View at the Palm. This allows you to hear and see how the architectural wonder came to be. It is also possible to book multi-concept observatories for celebrations, fashion shows, community events, conferences, and many other private events.